We can't do it without you!
It takes a tremendous amount of time, effort, and funding to bring programs and events to fruition. However, seeing youth camps and programs reaching and impacting hundreds of high-school and college students, young adults and working professionals, we know we are on the right track to fulfilling our mission statement, and improving the quality of life for Taiwanese Americans.
We need your support so that we can continue to build our community and deliver the highest quality programs to our next generation.
As a reminder, TACL is a non-profit 501(c)3 organization run completely by very devoted, committed, and un-paid volunteers – we can't do it without you! Here's how you can help support:
DONATE OR SPONSOR TACL AT LARGE!
Donate to TACL and allow us to direct your funds to where they are most at need! Donations of any amount are welcome and appreciated. From camp necessities and equipment, to T-shirt production and scholarship funds, every dollar raised or received from donations goes a long way to help sustaining our programs.
Once again, donations of any amount are appreciated, and we thank you in advance for your support!
DONATE OR SPONSOR A SPECIFIC TACL PROGRAM!
Alternatively, if you would like to directly support a specific TACL Program, you have the option to do so as well.
TEN FOR TACL: Targeted Donations to the Political Internship Program
The Taiwanese American Citizens League Summer Political Internship Program (PIP)  has been building community leaders for the Taiwanese American community since 1992—the program's alumni have gone on to everything from running for Congress to becoming community leaders.
We need your help to keep this amazing program running!  Each year, PIP interns participate in a week-long leadership training, create a group advocacy project, get active mentorship—all while interning full-time at a legislative office.  All of this takes resources, and we need your donation to make it a successful program.
For a small suggested donation of TEN DOLLARS a month (or more!) you will be building a sustainable program that will be running for years to come.
For a monthly donation, please click on "make this reoccurring (monthly)" on the Paypal page with $10 (or your amount of choice) when you click on the TACL PIP donation button. 100% of the donations go to the intern's summer stipend and training materials.
OTHER WAYS TO HELP!
Even if you aren't currently able to directly donate to TACL right now, there are free and easy ways to help! These services are absolutely free to use, and easy to set up but can still contribute in a big way to helping TACL achieve its mission!
Amazon Smile
AmazonSmile is a simple and automatic way for you to support TACL every time you shop on Amazon, at no cost to you.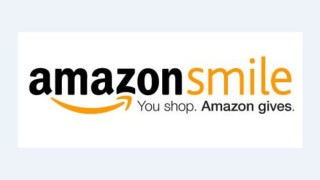 Just click here to set up TACL as the Amazon Smile charity of your choice — it's that easy, and Amazon will donate 0.5% of the price of your eligible AmazonSmile purchases to TACL! Or, go to http://smile.amazon.com and select Taiwanese American Citizens League as your charitable organization.
Goodsearch/Goodshop
Use Goodsearch/Goodshop to donate money for TACL while doing the things you already do online every day — shopping and searching the web. Goodsearch donates per search and Goodshop donates 1-3% of the total purchase amount from partner retailers.
Check out TACL's page on Goodsearch and Goodshop, and sign up to automatically donate today!.